Grubon
Affordable cocoa milk and cappuccino topping
Order Now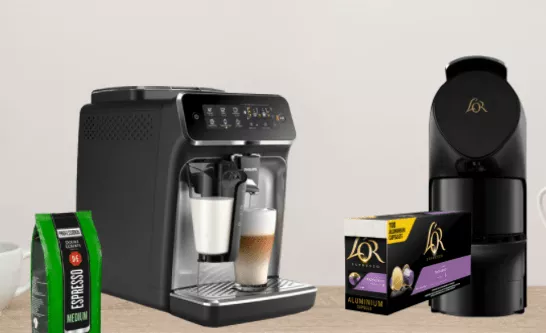 Compliment is the online wholesale for business and private consumers who want to order in large quantities. Our webshop offers an extensive range of all kinds of brands, and we always have more than 8.000 items in stock. We deliver these to your company, association, restaurant or home! Check our Order & Delivery page for more information. Do you want to buy in bulk for a nice party or for your company? Buy delicious savory snacks and (soft) drinks from us. Are you having a nice barbecue? Then take a look at our offer for disposablessuch as plastic containers or disposable plates. Thanks to our large-scale purchasing, we can offer you the lowest online wholesale prices! Compliment is your online wholesale shop for business and private consumers. We have a wide range of candy in bulk packaging. From well-known brands such as Haribo, Mars, Tony's Chocolonely or Chupa Chups to bulk packages of the brands Candyman and Candy Top.
Online wholesale in office supplies
Compliment is the place for all your online shopping and office supplies. Thanks to our wide range of top products and our excellent service, you can order all your supplies from us! With our wide range of value packs and bulk packs, we are very suitable for large-scale use at home or at the office. Invite your friends and family for birthdays, dinners and barbecues even more often. By shopping online at Compliment you save on your costs. Do you want to clean your house and garden quickly after the party? You can easily do that with the cleaning products and detergents from our range. In addition, we are also the place for office supplies online, whether you are looking for printer cartridges of stationery , we have it in stock for you at a competitive price! You will therefore find online groceries and office supplies in our online wholesale. Even if you work in the hospitality industry, our webshop offers a fitting solution! Catering articles, such as coffee machines you will find with high quality and for the lowest price in our range!
Wholesale for catering, cleaning and office
Compliment not only supplies everything for the catering industry (coffee, candy, cookies, etc.) but also has all the articles for cleaning. Are you looking for good and cheap Numatic scrubbing machine, a handy dispensersuch as an air dispenser, soap dispenser or are you just looking for cheap wipe cloths, air fresheners, garbage bags of microfibre cloths? You can find it all at wholesale Complimentxl.eu. For both the professional cleaner and the private individual. Fixed, low prices which are visible on the respective product pages. And the best thing - you can order directly without creating an account. In addition to everything for cleaning, Compliment also has a wide range of articles for events and the catering industry. What about our large assortment of candlesfrom well-known brands such as Bolsius or our range of sustainable coffee cups, beer glasses and napkins. With online wholesale Compliment, you have one address for shopping all your items. So quick and easy. And all for a fixed low price.